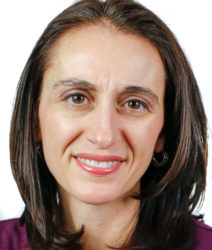 Hello, and thanks for visiting my website.
I've written for Cleveland Magazine, The Washington Post, Parents.com and River Teeth: A Journal of Narrative Nonfiction,  among other publications. For  White Coats: Three Journeys through an American Medical School, I followed three students through Case Western Reserve University's medical school. In 2015, I went back home to Youngstown, Ohio, for Car Bombs to Cookie Tables: The Youngstown Anthology.
I am an associate professor of journalism at Kent State University where I  teach courses in feature writing, the business of publishing and ethics. Sometimes I bring journalists and digital scientists together to create projects like Campus Lifeline and Branches Magazine.
My research on the digital evolution of magazines and literary journalism has appeared on Poynter and Nieman Storyboard, as well as in Literary Journalism Studies and  Journalism. In 2016, I studied how millennials interact with long-form journalism for a white paper for the Reynolds Journalism Institute at the University of Missouri.
I appreciate your interest in my work. If you want to reach me, I'm at jmarino7@kent.edu or @jacquiemarino.